10 Things to Do in Clarkston, MI
Clarkston offers some of the most amazing sights and activities in Michigan and lucky for you, Lancaster Lakes offers you easy access to it all! Spend a day exploring all of the amazing shops and restaurants with your friends. Or uncover hidden treasures in one of the amazing museums like the Cranbrook Art Museum! There are so many activities and places to visit for every occasion, like a night out, family fun days, or a quiet day spent with yourself!
Below is our complete guide to every exciting adventure that awaits you here in Clarkston, MI! Being so close to the action at Lancaster Lakes, you'll always have something fun to do while you're in the area.
5 PLACES TO VISIT IN CLARKSTON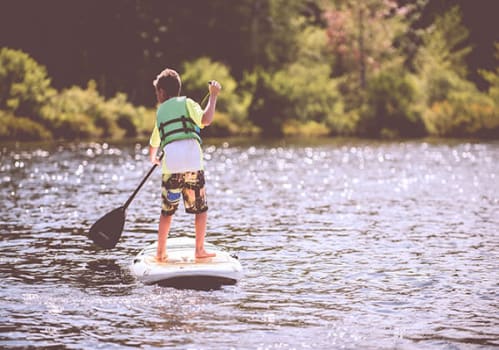 Pontiac Lake State Recreation Area is a great place to go on the weekends and relax. This amazing State Recreation Area has several different activities to do while you are spending the day here. Pontiac Lake Recreation Area includes ponds, lakes, fields, and much more. Some of the activities that you should try out are hiking, kayaking, paddle boarding, swimming, biking, horseback riding, and many others. Whichever activity that you choose to do you will have an amazing time.
They also have several different facilities such as a beach house, a boat launch, an equestrian camping area, a playground, and a few others. You can even camp here! Visit the Pontiac Lake State Recreation Area today and have a great time.
7800 Gale Rd Waterford Twp, MI 48327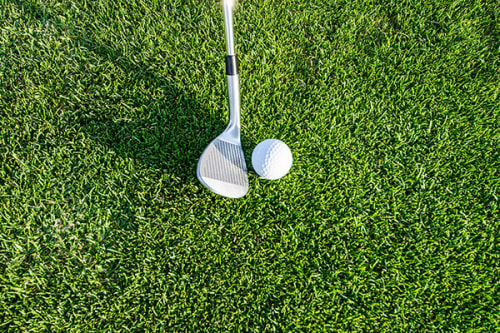 Indian Springs Metropark is just a short drive from Lancaster Lakes Apartment Community and is a beautiful spot to relax and enjoy the day. There are also several different activities that you can do as well. Some of the great activities that you can do while you are spending the day at Indian Springs Metropark are golf, several play areas, equestrian trails, biking, and so much more.
Come over and over again to try all of the activities that are offered. Bring a lunch and have a picnic here too at one of the many picnicking spots at the park. There are also great winter activities that you can enjoy as well. Visit here today!
5200 Indian Trail White Lake, MI 48386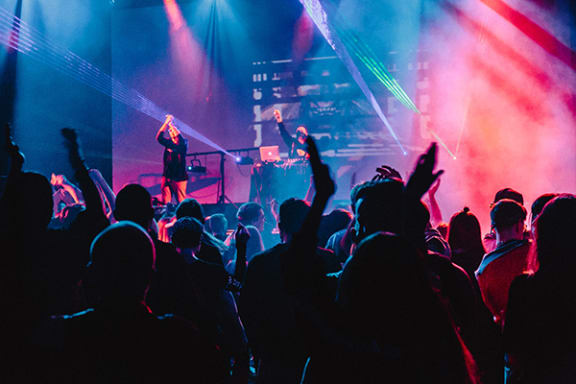 Did you know that Clarkson, MI has one of the top Amphitheaters in the world? Pine Knob Music Theatre hosts world-class entertainment from music to comedy and events. From May through September or October, Pine Knob Music Theatre comes alive, bringing amazing shows to a convenient Clarkston, MI location. Check out the website to view upcoming shows and see frequently asked questions about the venue.
2525 Woodward Ave. Detroit, MI 48201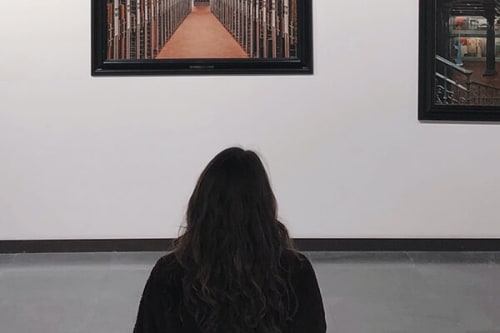 The Cranbrook Art Museum is a spot that you will want to go and visit. The museum offers several different exhibits as well as their collection. The exhibits that are offered rotate. Visit their website to see the most current exhibits that are there as well as the past exhibits that they have hosted as well. The collection is made up of many different pieces from different artists that are very unique for example Eero Saarinen's Pedestal.
There are several opportunities for learning at the Cranbrook Art Museum. These programs are offered for adults, kids, and teachers. The museum also offers events that occur throughout the year that are listed on their website to go and see. You will have a fantastic time when you visit the Cranbrook Art Museum today!
39221 Woodward Ave Bloomfield Hills, MI 48304


Visit the Sea Life Michigan Aquarium for an amazing experience. This aquarium is located a short drive from Lancaster Lakes. There are more than 250 creatures that you can see while you are at the Sea Life Michigan Aquarium. Some of the exhibits that they offer here are the Jellies Exhibit, Shipwreck Exhibit, or the Tropical Ocean Reef, and many other amazing exhibits. There are also behind-the-scenes tours where you can see more of what occurs at the Aquarium.
You will not want to miss out on this amazing experience. Bring your family and friends and go again and again. There is so much to see you will love it here!
4316 Baldwin Rd Auburn Hills, MI 48326


5 AMAZING PLACES TO EAT IN CLARKSTON
Lancaster Lakes Apartments is located near many great restaurants. You will want to try out all of these and more while you are living in the beautiful Lancaster Lakes community.
Parker's Hilltop Brewery is a great spot to go to for great brews and great food. For a starter, try out the Classic Pierogi or the Corn Chowder Croquettes. For mains, try a salad, soup, sandwich, burger, pizza, or entrée. We recommend the Beer Burger, Hilltop Pasta, or the Fresh Mozz/Prosciutto Arugula Stone Pizza. Don't forget to grab a dessert before you go. Try the Lemon Berry Mascarpone Torte.
6110 Dixie Hwy Village of Clarkston, MI 48346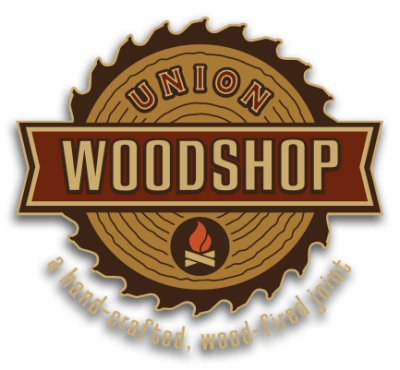 The Union Woodshop is a great place to get some delicious barbecue. For a starter, try the Shop Tots, Deep Fried Pickles, or the Burt Ends. For a main, try the Woodshop 101, Smoked Ribeye, a burger, a sandwich, or a pizza. Add a side to your main and try Diane's Cheesy Potatoes, Old School Slaw, or the Hand-dipped Onion Rings. Whatever you choose to get you will love it!


18 S Main St Village of Clarkston, MI 48346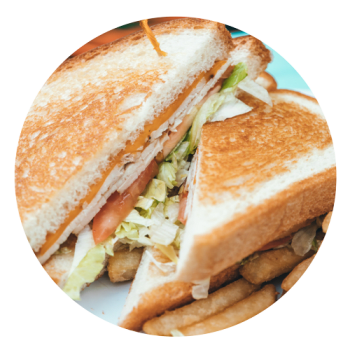 The Royal Diner is a delicious diner spot that you will enjoy. This great diner is open for 24-hours. Try the breakfast, lunch, and dinner here. For breakfast, try one of the egg sandwiches, crapes or waffles, or three-egg omelet. For lunch, try a sandwich or burger. We recommend the Club Sandwich or the Cheeseburger. For dinner, try the Eggplant Parmesan or the Salmon Hollandaise. The dessert that you need to try is the Blueberry Sundae. You will love The Royal Diner.
6540 Dixie Hwy Village of Clarkston, MI 48346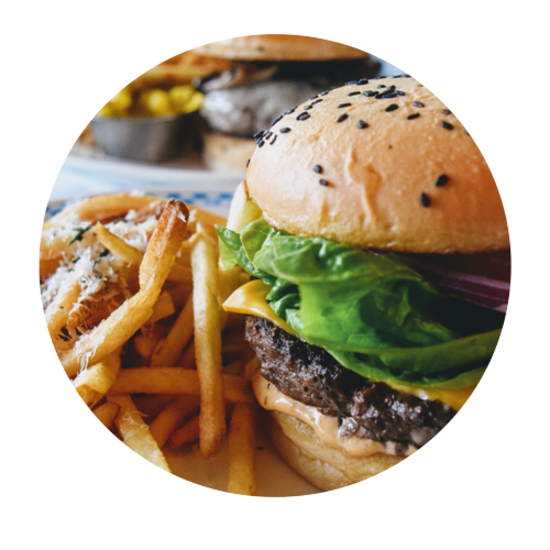 Mr. B's Roadhouse is a must-try restaurant in Clarkston. Start off with one of their delicious appetizers such as the Bermuda Blossom or the Spinach Artichoke Dip. As a main dish, we recommend the Lake Perch Dinner or the B's Burger in Paradise. They have a wide variety of different options to chose from to include South of the Border options, sandwiches, wraps, pasta, and pizza. Bring your friends here and there is something that everyone will love!


6761 Dixie Hwy Village of Clarkston, MI 48346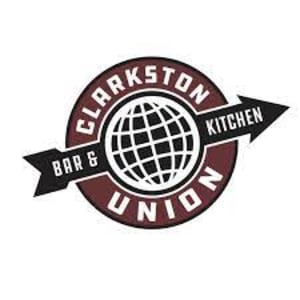 Clarkston Union Bar & Kitchen is a restaurant that serves American-style cuisine. For a starter, try the Smoked Chicken & Spinach Dip. For a main dish, try a burger, salad, sandwiches, or more. They recommend the Mac & Cheese. Also, try the Turkey Panino or the Backyard Burger. Don't forget dessert! We recommend getting the Caramel Glazed Custard.


54 S Main St Village of Clarkston, MI 48346